Stephane and Sabrina De Baets Announce Acquisition of Historic Redstone Castle
The owner of the St Regis in Aspen, Stephane De Baets, and his wife Sabrina, are excited to announce the acquisition of the Historic Redstone Castle. The fairy tale castle, 40 minutes outside Aspen, will eventually become a world class spa and retreat. For now, the De Baets' will open the castle for special retreats and experiences. The Castle will also be open to support community events and art shows.
​Redstone Castle was completed in 1902 for industrialist and coal magnate John Cleveland Osgood. At the time, Osgood was one of the wealthiest people in the United States (purportedly ranking 6th) and rubbed elbows with the rich and powerful. John D. Rockefeller, J. Pierpont Morgan and Teddy Roosevelt all spent time at the estate. It is also known as Osgood Castle and Cleveholm Manor, its original name. The Castle was placed on the National Register of Historic Places in 1971.The castle has changed hands many times over the last 50 years and has recently undergone a substantial renovation between 2016-2019.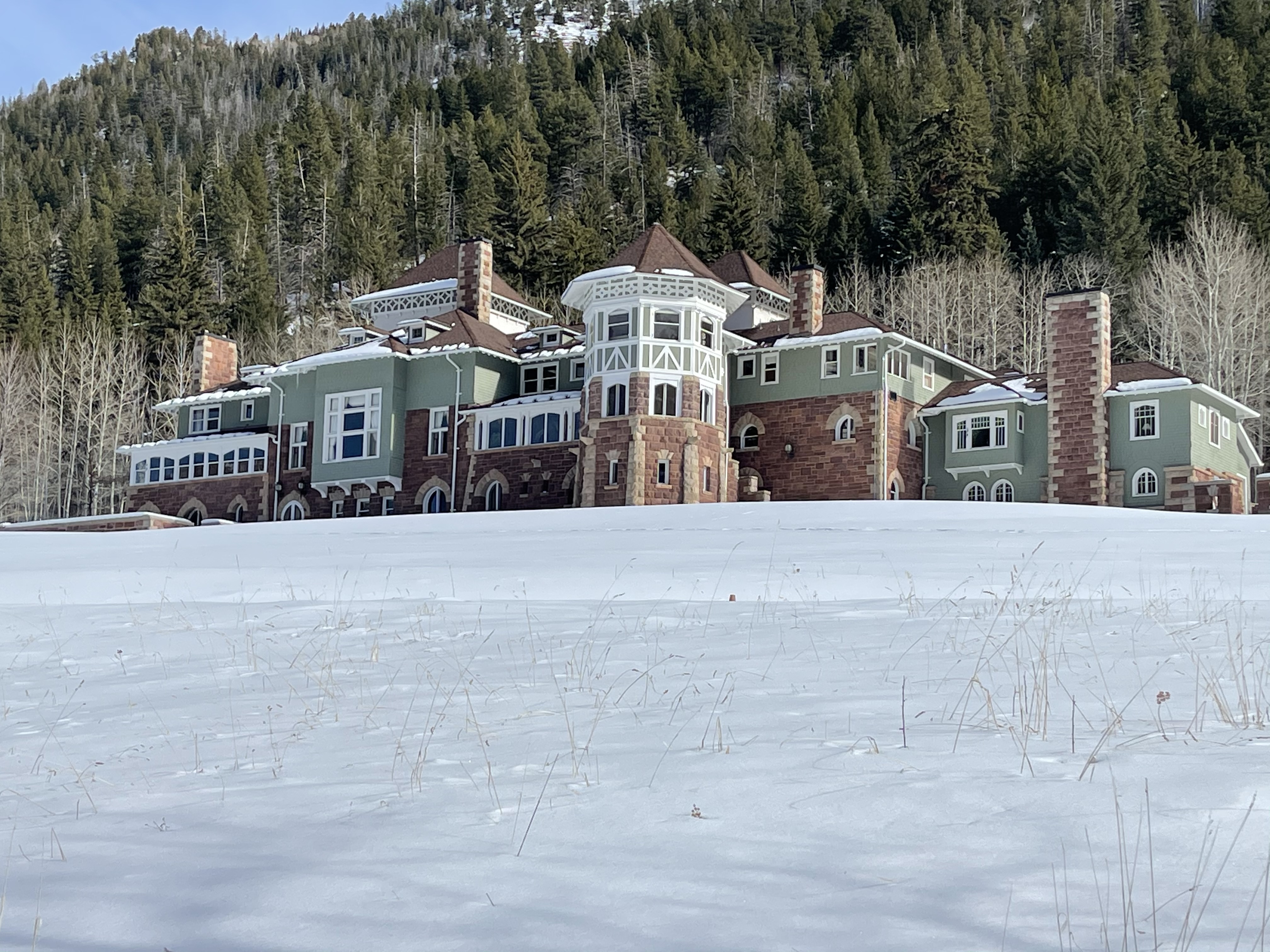 The Town of Redstone, (Population 92), has a charming main street with many restaurants and stores. There is a natural hot springs 8 minutes from the Castle. There are beautiful and isolated hiking trails and secret fishing spots all around.
Stephane, whose holding company, Elevated Returns, also owns and manages the Aspen St Regis, said he feels honored and privileged to own this piece of Colorado history. "We have been looking for almost 5 years for a site to build a world class wellness retreat and after several unsuccessful attempts we came across Redstone Castle and directly fell in love with it. We are very excited to work with Pitkin county and the local community. We believe that wellness tourism is the perfect solution for the historic Redstone Castle as it is the least disruptive to the local community in terms of traffic and noise pollution", said De Baets.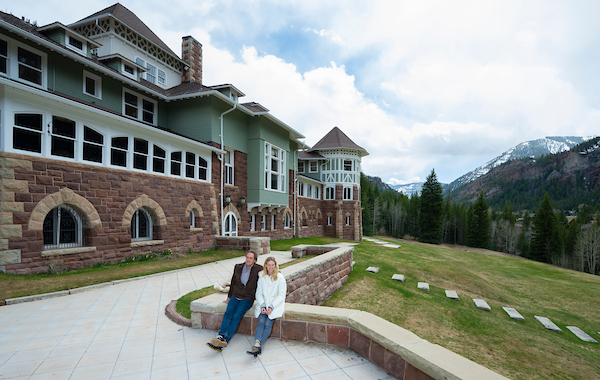 Redstone Castle fulfills a long-time dream that Stephane and Sabrina have had to make Pitkin County a world class Spa and health Destination. Stephane and Sabrina will work together on the project. Prior to the move to Aspen Sabrina was a seasoned hospitality executive in New York. "Everyone is obsessed with Wellness and nature, and it is only natural for Pitkin County to be the epicenter of this trend" said Sabrina "this place is just magical, and we are so excited to work closely with the local community" she added.  "Starting this summer we will offer, an outdoor yoga focused retreat, meditation classes, and culinary and nutrition camps. I can't wait " concluded Sabrina. The castle will also be open for public tours at certain dates. www.theredstonecastle.com